A New York judge has allowed a defamation case involving a false allegation to proceed, the Daily Business Review reports: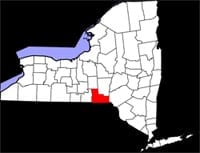 Mark Yonaty brought the defamation action against Jean Mincolla, who claimed she was "advised" that Mr. Yonaty was gay or bisexual. She in turn sued Ruthanne Koffman, who repeated the allegation to the mother of Mr. Yonaty's girlfriend. Mr. Yonaty claims that once his girlfriend heard the story about his purported sexual orientation, she broke off the relationship. Mr. Yonaty denies he is gay.
In Yonaty v. Mincolla, 1003-2009, Broome County Supreme Court Justice Phillip R. Rumsey rejected the defendants' summary judgment motion, and held that the assertion of homosexuality constituted defamation.
Much more on the case at the DBR…