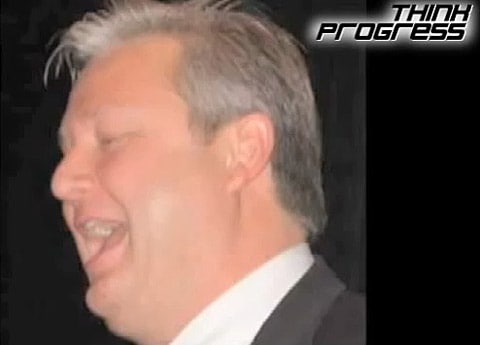 Think Progress unearthed some statements made last summer by Michele Bachmann's husband and strategist, Dr. Marcus Bachmann, which may shed some light on her anti-gay positions and background.
Said Bachmann, who runs a Christian counseling center, to parents worried their children might be gay:
We have to understand: barbarians need to be educated. They need to be disciplined. Just because someone feels it or thinks it doesn't mean that we are supposed to go down that road. That's what is called the sinful nature. We have a responsibility as parents and as authority figures not to encourage such thoughts and feelings from moving into the action steps…
And let's face it: what is our culture, what is our public education system doing today? They are giving full, wide-open doors to children, not only giving encouragement to think it but to encourage action steps.
I wonder what his discipline of choice is — pillow beating, shock therapy, poker chips and whipping?
Watch, AFTER THE JUMP…