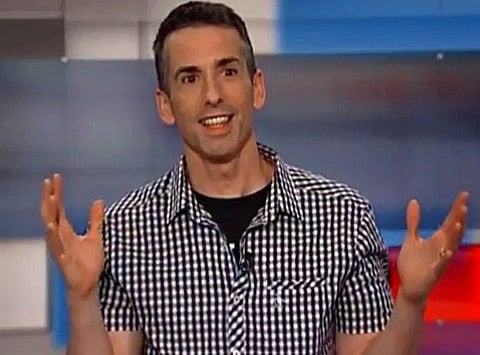 Dan Savage ran into Keith Olbermann at The Book of Mormon, which resulted in this absorbing segment on Countdown, in which Dan talks at length about The Book of Mormon, religion and homosexuality, Rick Santorum and the theater of anti-gay politics, and the closet.
Dan even offers his body up to the Family Research Council's Tony Perkins, so Perkins can demonstrate once and for all his theory that homosexuality is something one can choose.
Watch, AFTER THE JUMP…
In related news, Dan wore an "evolve already" pin to yesterday's White House reception.