David Frum: I was wrong about same-sex marriage.

Rapper climbs light pole, stops traffic in Times Square.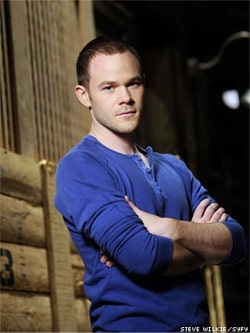 Warehouse 13's Aaron Ashmore talks about SyFy's decision to make his character gay.

Madonna rekindles romance with most recent boytoy.

Maryland family witnesses NY Gay Pride: "In the crowd along the avenue were old people and young and folks across the ethnic spectrum as well as families and out-of-town tourists like ourselves. What seemed to most invigorate both the marchers and the watchers was a sense that American freedom had once again triumphed, and small-minded bigotry had been pushed further into the past."

Bronx gays and lesbians celebrate Gay Pride, ideological defeat of Ruben Diaz.

WATCH: Pixar releases trailer for Brave, its first film with a female protagonist.

Sean Avery wants the NHL to get behind marriage equality: "It would be great for the NHL to take the lead among professional sports leagues in terms of social equality and justice and be out front and progressive regarding issues like this."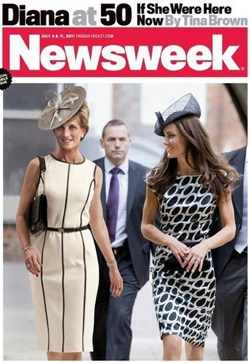 Tina Brown digs up Diana. Imagines her Facebook page.

Lindsay Lohan joins NOH8 campaign.

Massachusetts Democrats call on Senator Scott Brown to stop opposing marriage equality: "Statements issued from the Massachusetts Democratic Party, as well as some of the Democrats competing in the primary to challenge him next year, are part of a coordinated effort to cast Brown as out of step with the state's liberal political tradition. The allies have also cited votes against extended unemployment benefits and summer youth jobs programming with the same intention."

Will the Portland Trailblazers be anti-bullying trailblazers?

Madonna releases 'I Love New York' footage to celebrate marriage equality.

Leonardo DiCaprio to join Beyoncé in A Star is Born remake?

Seafarers, watch out for whale tails.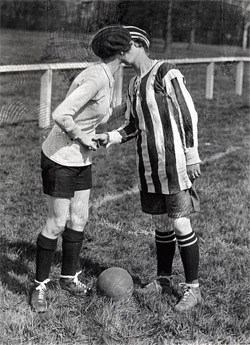 Of course, this is how all football games, men's or women's, should begin.

Major New Republic story on transgender rights. "Transgender people are some of the least protected, most persecuted people in the United States. In a recent study of transgender students, nearly half said they'd been 'punched, kicked, or injured with a weapon' at least once in the last year. On average, a transgender person is murdered because of their identity every month, according to the Transgender Legal Defense and Education Fund."

WATCH: Joe Jonas teases his upcoming music video.

Big Brother 13 house revealed.

The NYPD says it raided The Eagle on Pride weekend because of complaints: "According to the 311 Service Request Map, there have been zero complaints of any kind. Am I missing something here? Most of the complaints in this largely unpopulated area are about construction noise…What's really going on? Was the Eagle raided because it was Pride Weekend? Or because gay marriage just passed in New York? No. It was raided because the city wants to shut it down–because this block is changing fast and the Eagle boys are not what the Bloombergians want here."