Blade: GLAAD's communication breakdown.

D.C. Safeway cashier fired for calling gay couple "faggots".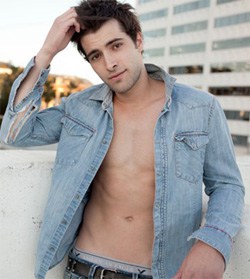 Days of Our Lives to get gay storyline.

VIDEO: 'Educated' loudmouth on the Metro North railway.

GOProud, Log Cabin members attend Huntsman fundraiser.

NYT on "ex-gay" therapy: Living the good lie. Benoit Denizet-Lewis also writes about his "ex-gay" friend Michael Glatze, once one of the leading voices for lesbian and gay youth.

Read the last couple paragraphs of this story about Al Qaeda's new leader: Grim.

Facebook to launch iPad app: "People who have seen the application said it has a slick design that has been tailored for the iPad and its touchscreen interface. Facebook developers and designers have also overhauled the Facebook Chat and Facebook Groups features for the application. And the app will go beyond the features available on the Facebook Web site by allowing users to shoot and upload photos and videos directly from the iPad's built-in cameras."

WATCH: The final trailer for the final Harry Potter movie.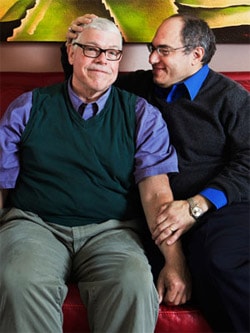 Multiple marriers: This couple has married in every state where it's possible. "Each time [we've gotten married], it's really fun. I really like it. Every time we say our vows, they change. It's kind of like I focus on a different part of being married each time. The only thing I can compare it to is when I was in college and I loved the film Harold and Maude. Each time I saw it — and I saw it a million times — I'd focus on a different part of the film. That's what it's like getting married all the time."

First Look: Darren Hayes' video for "Talk Talk Talk".

Glasgow holds world's first gay men's 5K race. "The race through Kelvingrove Park on Friday, August 19, is the brainchild of Gay's Men Health, a Scottish charity. Tom Lusk, the community development manager for the charity, said: 'We want to celebrate the sexual diversity that exists in our society and every individual's right to be unique.'"

Pam's House Blend joining the FireDogLake family of blogs.

Former Mr. Gay UK Mark Carter cleared of rape, sexual assault charges.

Gender-spotting software could have outed "Gay Girl in Damascus".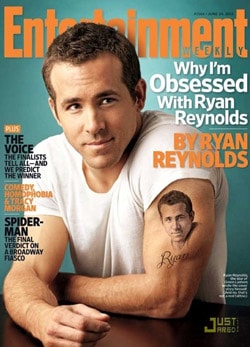 Ryan Reynolds writes his own Entertainment Weekly profile.

San Francisco: Smut Capital of America.

Washington Nationals commentator Ray Knight apologizes for "sissy" remark: "I never thought one time that that would be a word that would be used to connote that…But absolutely, I get it. Now I get it."

A preview of Kathy Griffin's new stand-up show.

Britney Spears opens Femme Fatale tour.

kd lang talks to The Independent: "No longer the poster girl for lesbianism, she is pleased to note that, 'people now see me as a singer first, and a gay woman second. I knew that if I stayed the course, and patiently answered all the questions, then sooner or later it would come back to the music. And it did.'"

Ben Cohen strips for Hilton Hotels.

Idiot tries to blast his wart off with a shotgun: "But not only did the blast take off almost his entire finger, it also left him facing 15 years in jail for the illegal possesion of a firearm. Yesterday, with only a stump to show for the middle of his left hand, and a suspended 16-week prison sentence, he insisted he had no regrets."