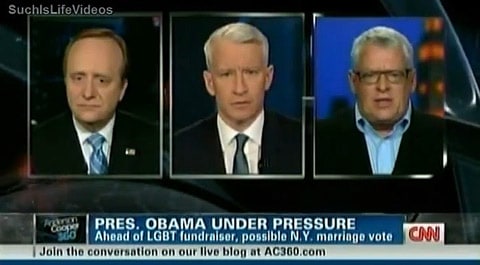 Anderson Cooper talks to pundit Paul Begala and activist Cleve Jones about Obama's 1996 support of same-sex marriage stance and his current opposition to it, as well as his foot-dragging on gay rights promises.
Said Jones: "The momentum is clear. The tide of history is clear. His window of opportunity to stake his claim on the right side of history is diminishing rapidly."
They also discuss the bind Obama is in given his backward position, an approaching vote on marriage equality in New York, and a gay fundraiser there this week.
Watch, AFTER THE JUMP…