Reports surfaced last month that Tammy Baldwin will make a "very likely" run for the soon to be vacant Senate seat in Wisconsin, possibly making her the first openly gay Senator in the country. While Baldwin herself is expected to make the announcement sometime over the next few days, some are already speculating who will fill her Congressional seat if she were indeed to run.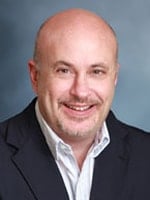 According to the Capital Times, Wisconsin State Representative Mark Pocan, an openly gay Democrat who has always eyed a seat in Congress, might be that person.
"Pocan says he has been asked about his interest in Baldwin's seat by numerous organizations, including the Gay & Lesbian Victory Fund, which provides financial and campaign support to gay and lesbian candidates across the country. Pocan, who is gay, says the D.C.-based group is "very enthusiastically" promoting his interest in Baldwin's seat. Pocan says he has spoken to Baldwin and that she is fine with his beginning to publicly discuss his interest in her seat should she run for Kohl's seat. Goodman confirms that Baldwin has spoken to three people interested in her congressional seat, including Pocan. Pocan says he and Baldwin have been friends for years — they served together on the Dane County Board and he succeeded her in the state Assembly in the 1990s — and he has no intentions of stepping on her toes."
Watch Pocan's speech at Wisconsin Capitol Pride last year, AFTER THE JUMP.