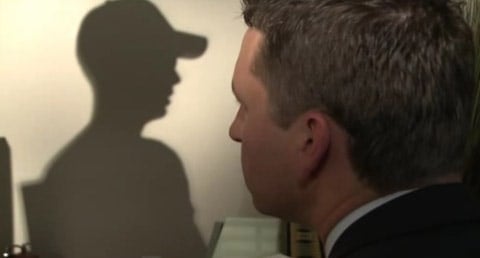 Colorado Springs Mayor Steve Bach (below) and the City Council have refused a request for a resolution denouncing hate crimes based on sexual orientation following the July 3rd attack on five gay men, two of whom are soldiers.
Watch KDVR's report, AFTER THE JUMP…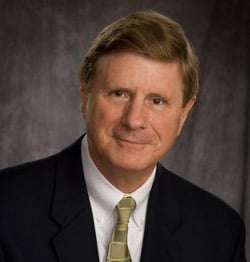 Said one of the soldiers to KRDO after the attack: "[We] heard a lot of racial slurs [and] a lot of hatred slurs towards homosexuals…I ended up getting kicked in the head and in the ribs several times. I have six bruised ribs. And my right eye was completely swollen shut for about nine or 10 hours."
Another victim still has his jaw wired shut.
On Tuesday night, a resolution written by the El Paso County Democrats to renounce hate crimes against GLBT people wasn't even given a vote by Bach and the council.
Bach, who wasn't available Wednesday for an interview, released a statement to FOX 31 Denver. "There's no place in our city for violence, discrimination or intolerance," Bach said. "I expect our Police Department will do a thorough investigation and prosecute any offenders to the fullest extent allowed by law. "I am committed to working with all members of our community. The Spirit of the Springs program will work diligently to bring people together to be proactive in finding ways to unify our city."
In late June, Bach refused to issue a Gay Pride proclamation when asked by the local LGBT rights group.
Watch KDVR's report, AFTER THE JUMP…