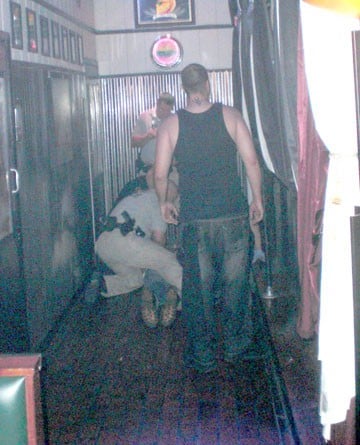 Two bar patrons hurt during a 2009 raid on the Rainbow Lounge on the anniversary of New York's Stonewall riots, have settled with the Texas Alcoholic Beverage Commission, the Star-Telegram reports: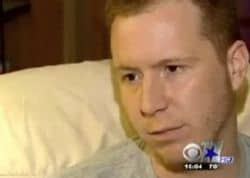 The state agreed to pay $210,000 to Chad Gibson (pictured), who suffered a head injury, and $15,000 to George Armstrong, who suffered a torn rotator cuff, during their arrests June 28, 2009, at the gay bar.
The arrests came as agents from the beverage commission and Fort Worth police officers conducted a joint inspection at the bar.
As part of the settlement, Gibson and Armstrong agreed not to sue the agency or anyone connected to it, or the two agents and supervisor involved in the incident. In a settlement with the city this year, Gibson was awarded $400,000 and Armstrong $40,000.
Said attorney for the men Don Tittle: "I think they feel that they received a level of justice, although it was slow. The monetary compensation was fair, but I think it was important to both of them that there be change within both organizations. As a result of the incident, both Fort Worth and TABC have taken affirmative steps to improve relations and to be more sensitive to diversity."