ACLU files suit after lesbians are barred from inn in Vermont.

Gay rights groups spent $1.8 million on final push for marriage equality in New York.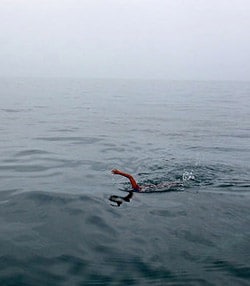 Diana Nyad to swim from Cuba to Key West without shark cage.

Doctors discover hairy nipple growing on woman's foot.

Sales of To Kill a Mockingbird are up after Beckhams reveal they named their daughter after Harper Lee.

Unrelenting summer heat breaks 900 records across U.S.

Is Gary Johnson the GOP's Bill Clinton?

Rap group Odd Future delivers baked goods, then hate speech at Pitchfork Music Festival: "Less than an hour before taking the stage in Chicago's Union Park, members of the group delivered boxes of cupcakes to the anti-violence organizations on site — the same organizations manning booths and handing out paper fans containing domestic violence resource information specifically to counter what they saw as dangerous expressions of hate, violence and homophobia in Odd Future's music."

WATCH: Rebecca Black's new video, "My Moment".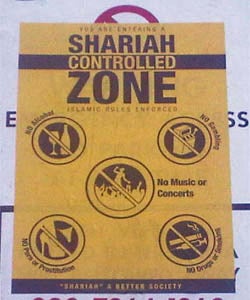 Sharia-Controlled Zone: More extremist posters appear in East London.

STUDY: Healthy lifestyle prevents Alzheimer's.

BBC cuts gay Torchwood sex scene: "BBC bosses decided to cut the scene – which was set to feature bisexual Captain Jack Harkness (John) enjoying a rendezvous with a hunky barman, and due to be broadcast just 20 minutes after the 9pm watershed – as well as another gruesome part of the show because the channel feared a viewer's backlash."

A look inside the offices of Instagram in San Francisco.

Rapper Kellee Maize spoofs Mad Men.

Shortlist for Mercury Music Prize announced: "Adele and Tinie Tempah are among the nominees for this year's Barclaycard Mercury Prize. The artists are in the running alongside 2001 winner PJ Harvey and Elbow – who won the prize in 2008. Katy B, Metronomy, King Creosote and Jon Hopkins, Anna Calvi, Ghostpoet, James Blake, Everything Everything and Gwilym Simcock also make the list…"

Clay Aiken is a Drop Dead Diva at Outfest.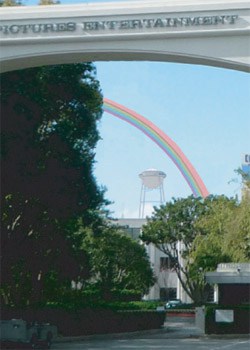 Massive permanent rainbow to tower over L.A.'s Culver City.

ACLU takes legal action against Alaska to allow trans people to change their gender on driver's licenses without surgery: "It is unfair and unnecessary to require that transgender people undergo prohibitively expensive and drastic surgery in order to have accurate identity documents. No one should have to disclose sensitive personal information or be forced to make major medical decisions in order to get a driver's license."

Graphic: How will Apple succeed after Steve Jobs?

UK butcher displays "I'm not gay" sign in window over rumors he left his wife for a man.

Michigan sees rise in openly gay politicians: "Last year the Victory Fund endorsed 164 openly LGBT candidates for public office — our largest slate ever. That's one indication that, indeed, more and more out community leaders are beginning to see public service as a viable career path," says Dison. "You see that long track record of service and community involvement in a candidate like Rory Neuner, who's now running for the Lansing City Council. I think in many places LGBT people no longer feel limited to non-elected public service. So we're beginning to see a lot more who are interested in taking that next step."