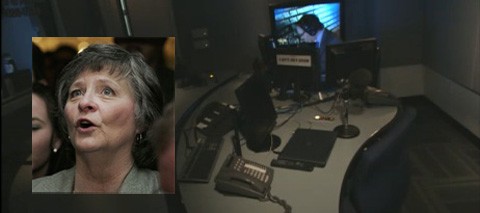 Oklahoma lawmaker Sally Kern appeared on Alan Colmes' radio show last week to discuss her new book The Stoning of Sally Kern, and her past statements saying gays were a greater threat to America than terrorists.
Kern defends those remarks by saying that what she really meant was that more people have died of AIDS than have been killed by terrorists in the U.S.
In a lengthy discussion about gays, Kern goes on to say that she wishes we were back in the pre-Lawrence v. Texas days, when sodomy laws were back in effect nationwide.
"For years, gay activity, gay behavior was outlawed…I would rather it be back in the closet the way it used to be. The reasons they had law against it was because of the consequences that gay activity has…The way it used to be, people did it and it was secret it was in their bedroom and the rest of the world didn't know about it. Today they're pushing it. It's in your face…The more you put deviant sexual behavior in front of children, the more they engage in it."
Watch and listen, AFTER THE JUMP…
(via right wing watch)