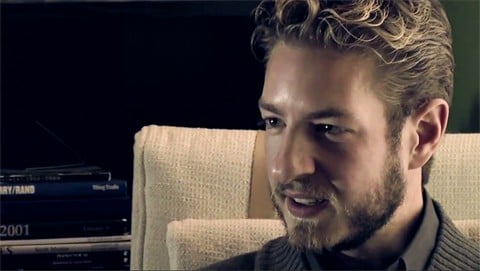 Nathan Manske and Marquise Lee embarked on a 4 month, 50 state tour of the United States collecting stories for their I'm From Driftwood site. We'll be sharing some of the stories they collected along with some of the insight into what they saw. They're still encouraging people to submit their written stories via IFD. You can follow IFD on Facebook, Twitter and YouTube.

Whenever I show ex-gay therapy stories or conversion therapy stories at presentations, it's almost guaranteed someone from the audience will ask, "That doesn't happen still today, does it? That story is from a long time ago?" Obviously the answer is, yes, it still happens today unfortunately.
Watch, and check out your invite to tomorrow's BBQ in NYC AFTER THE JUMP…
SPECIAL NOTE: I'm From Driftwood is proud to announce our official 501(c)(3) non-profit status. To celebrate we're having a Rooftop BBQ Fundraiser in Lower Manhattan TOMORROW, Saturday, July 9. It's been great reading all your comments on the videos and I would love to meet all you Towleroaders in person. Details are on the invite below the video and you can RSVP here. Hope to see y'all there!