Politico runs a big article on Michele Bachmann and her positions on gays and homosexuality containing perspectives from LGBT rights groups and groups like NOM. Maggie Gallagher predicts Bachmann's homophobia will lead her to victory in Iowa: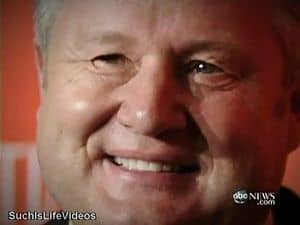 "The more that they attack Michele Bachmann on these grounds, the better her chances of winning the Iowa caucuses are," said Maggie Gallagher, the president of the National Organization for Marriage, who said she'd admired Bachmann since 2004. "The Iowa base is extremely upset about same-sex marriage and I don't think they're going to look kindly on these attacks."
The Daily Beast's Michelle Cottle looks at discussion of Marcus Bachmann's sexuality and how it might affect his wife's campaign:
The more personal the persecution of her husband gets, tied as it is to his antigay labors, the more likely it is to steel Michele's spine and persuade her to stay the course. "Most social conservatives agree with her about the homosexual issue," asserts Richard Land, president of the Southern Baptist Ethics and Religious Liberty Commission, predicting: "Not only is it not going to faze her, it will build sympathy for her among her supporters and admiration that she doesn't back down."
On Hardball on Friday, the entire "Barbarians" tape was aired. Bachmann suggested in an interview earlier that day that the tape was doctored and he wasn't talking about gays. It wasn't. In fact, he was talking about children coming to terms with their sexuality and telling their parents. 
Watch, AFTER THE JUMP…