Last night I posted the "It Gets Better" video created by the Massachusetts congressional delegation. All members of the Senate and House of Representatives from the state participated except for Senator Scott Brown.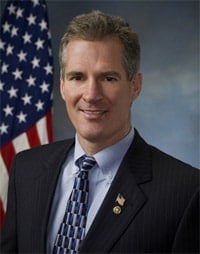 Today, Brown was blasted by state LGBT groups on a conference call with press, Think Progress reports:
The LGBT leaders, including two Massachusetts lawmakers, agreed that Sen. Brown's refusal to participate in the video sends a disturbing message to the staggering number of LGBT youth who are being bullied and harassed every day. They also said the snub was simply the latest in Brown's long record of "being anti-LGBT friendly," in the words of Jennifer Chrisler.
***
Grace Stonewall, the executive director of BAGLEY (Boston Alliance of Gay Lesbian Bisexual and Transgender Youth), said (she) showed the Massachusetts delegation video to young people in (her) support organization. "They were all aware Scott Brown had not participated and had the same reaction that we're having, that he didn't support [them]."
The National Republican Senatorial Committee went on counter-attack, with a statement to Politico attacking the "It Gets Better" project founder Dan Savage.
If, as the old saying goes, you're known by the company you keep, than the voters of Massachusetts deserve to know who Democrat Party operatives are teaming up with to spread outrageous attacks on Scott Brown's character.
It's truly reached a new level of desperation in their efforts to tear down Scott Brown, but we look forward to hearing whether state and national Democrat leaders agree with Dan Savage's long history of lewd, violent and anti-Christian rhetoric. Given their press conference call today, one has to presume at this point that they do.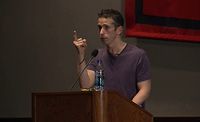 Savage responded to the attacks in an email to Politico.
I am not the IGB project. The project has had the reach and impact that it's had thanks to tens of thousands of people from all over the world who've participated. [A]nd no one who participates is required to crawl into bed with me. ..:
It is interesting, though, that not a single GOP elected official can bring himself or herself to make a video, or participate in the creation of one.
Read Savage's entire email at Politico.
I've reposted the video, AFTER THE JUMP…