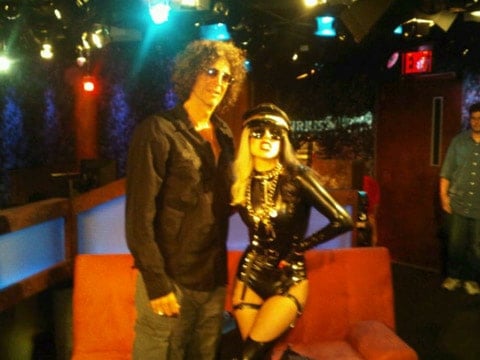 Lady Gaga went in for an interview on the Howard Stern show this morning, tweeting the above pic and noting that "rockers with long hair have a sweetspot for girls like me."
She also gave an incredible performance of "Edge of Glory" which she described as being about "knowing in your heart you may never reach that glorious moment until you die, so live life on the edge, halfway between heaven and hell, and let's all dance in the middle in purgatory."
Following the performance, Stern told her  "I'm in love with you…I want to marry you."
Listen, AFTER THE JUMP…
Lady Gaga on Howard Stern by GagaDirect