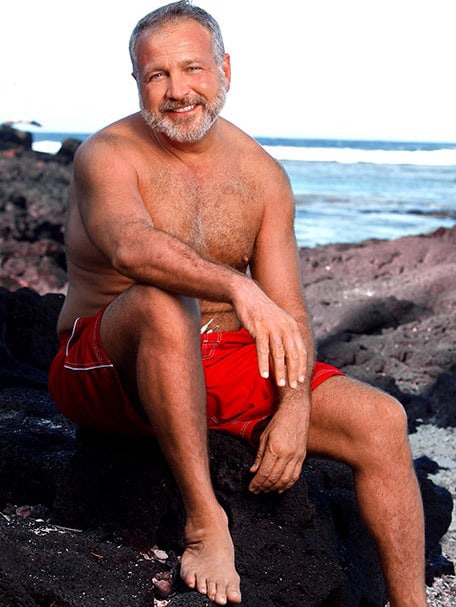 Mark-Anthony Caruso, a 48-year-old gay retired NYPD detective and self-described "daddy bear" has been announced as a cast member of the upcoming Survivor: South Pacific.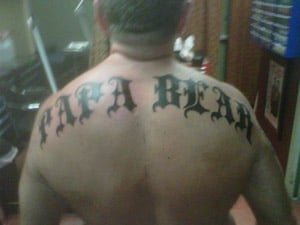 Caruso's Survivor profile:
''I call myself Daddy Bear,'' says the openly gay former NYPD morgue detective. ''I'm older, wiser, and cuter, I guess. No, I'm kidding. I'm not cuter.'' One thing he's not kidding about, however, is which two former players he'd like to see return this season. ''I would like to see Jane. And I know people may not like hearing this, but I like Russell. I do! I just like him! I worked in the New York City police department for 20 years. There's a thousand Russells!''
Watch Mark-Anthony's videos (in the first he talks about being gay), AFTER THE JUMP…
Here's the rest of the cast, if you are interested.
Tattoo shot from Mark-Anthony's 'Bear 411' profile (http://bear411.com/anthony4 – site not sfw).