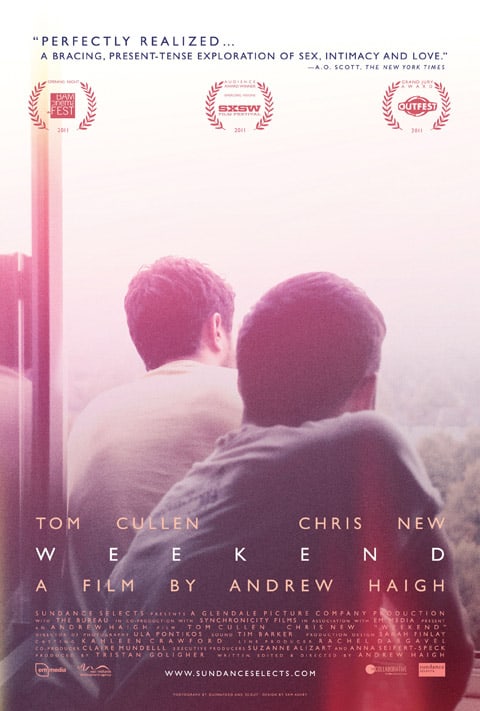 Here's a first look at the official one-sheet for Weekend, a film headed for screens in late September which this year received Audience Awards at SXSW, Nashville and the Toronto Inside Out Film Festival, as well as OutFest's International Grand Jury Award.
On a Friday night after hanging out with his straight mates, Russell heads out to a gay club, alone and on the pull. Just before closing time he picks up Glen and that weekend, in bars and in bedrooms, getting drunk and taking drugs, telling stories and having sex, the two men get to know each other. It is an encounter that will resonate throughout their lives.
While the new one-sheet won't do much for face recognition of its actors Tom Cullen and Chris New, there is a teaser out there with the official trailer coming next week.
Anybody seen Weekend? Thoughts?
Check it out, AFTER THE JUMP…