New charge in 9/11 attacks alleges CIA cover-up.

Elephant collapses at Ringling Brothers Circus following performance in Anaheim.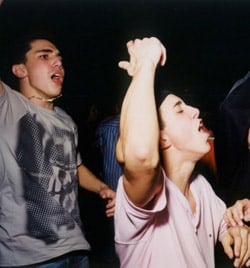 Gay photographer Paul Moakley returns to his high school on Staten Island to photograph the trials and tribulations of adolescence: "The work is a collection of individual moments that add up to a personal exploration of the mysteries of masculinity."

Ryan Gosling fuels DILF fantasies.

Prepare ye: Hunter Parrish to play Jesus in Broadway revival of Godspell. Previews begin at Circle in the Square on October 13, with an official opening set for November 7.

$500 will get you an iPad case made from Bernie Madoff's pants.

James Moore offers a 2012 Rick Perry prediction on CNN: "After he wins the nomination, protocol will require Perry to have discussions with Bachmann about the vice presidential slot, but he will, eventually, turn to Sarah Palin. The general election will force the Texan back toward the middle and he will stop talking about faith and abortion and gay marriage; Perry will campaign on jobs and the economy."

Dan Choi visits The Six Pack.

NOM radio ad: Marriage the moral battle of our generation.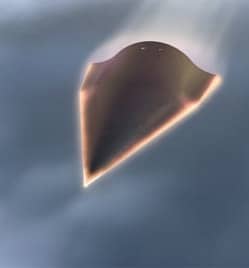 Air Force hypersonic aircraft fails in test flight over the Pacific Ocean.

Gay chorus of Brighton, UK lands a £1million record deal with Universal Records: "The choir is working on its repertoire of alternative rock songs in an effort to get away from cliched gay anthems. The deal with Universal Records – also home to U2 – is thought to be the first major label contract for a gay men's choir. Also among their repertoire are songs by David Bowie, Ian McCulloch of Echo And The Bunnymen and The Enemy."

Zac Efron is a pumped Paperboy.

Would you like pus with those fries? "It started Monday when customers of the McDonald's located at 2404 Santa Barbara Blvd. alerted authorities to a man standing outside the restaurant for about 10 minutes squeezing away at the acne on his back. Events that followed with police ended in a brief chase and the arrest of the man, who allegedly gave a false name when confronted about the complaints."

The iconic Farrah Fawcett swimsuit poster is now a Barbie Doll.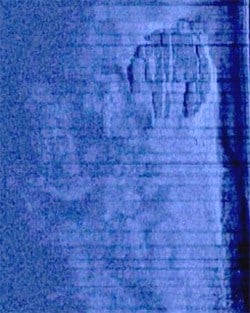 Could 'UFO' on the ocean floor really be the lost kingdom of Kvenland.

Jason Momoa won't leave his hat on.

Minnesota AFL-CIO united against anti-gay marriage amendment: "The labor movement is, and has always been about protecting and advancing the rights of all people," Minnesota AFL-CIO President Shar Knutson said in a statement on Monday. "We will not stand by and allow discrimination to become part of Minnesota's constitution."

Who knew Harry Potter was so well-endowed.

NOM joins anti-Lawrence v. Texas crowd: "Apparently, NOM is under the impression that the Supreme Court's decision in Lawrence paved the way for courts to legalize same-sex marriage and, eventually, polygamous marriage. NOM isn't alone, either. The Family Research Council (FRC) — which has been labeled an anti-gay hate group by the Southern Poverty Law Center — filed an amicus brief in the Lawrence case, using reasoning similar to NOM's in order to justify state sodomy laws."