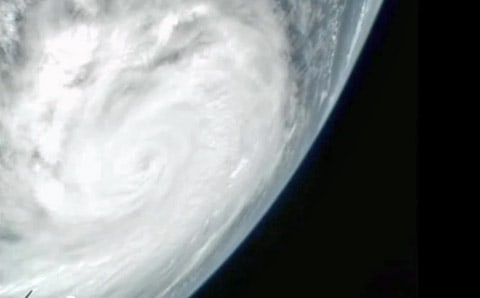 New York City's entire subway and bus system will be shut at noon on Saturday in advance of the approach of Hurricane Irene, Governor Andrew Cuomo announced this afternoon.
Bridges, including the George Washington and Tappan Zee Bridge, will shut down if winds exceed 60 mph.
Approximately 900 Army and Air National Guard soldiers and 100 vehicles will be deployed to handle emergency situations.
The Governor also declared a state of emergency. Please take precautions.
Check out some new views of Hurricane Irene from the ISS, AFTER THE JUMP…