Don't ignore Tim Cook's sexuality.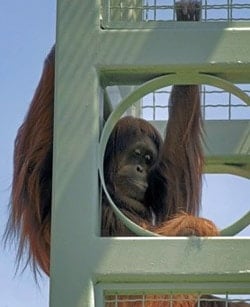 National Zoo's apes and birds knew quake was coming: "The 64 flamingos seemed to sense the tumult a number of seconds in advance as well, clustering together in a nervous huddle before the quake hit."

Mark and Donnie Wahlberg want you to eat their Wahlburgers.

Spanish-language ads in support of same-sex marriage will soon hit the airwaves in Oregon: "The ads are a partnership between Salem-based CAUSA and Basic Rights Oregon, the state's largest gay-rights organization. The ads will run for four weeks and will tell the stories of area Latino families coming to terms with having a gay child."

Gay hockey-playing teen fears for his life at the hands of his teammates if outed: "The guys on my team talk, I've heard them…They say stuff like, 'you're such a fag' and 'I hate faggots.'…He said, 'If I ever meet a faggot, I'll (expletive) kill him.'"

Madonna hits the beach in France with her boytoy Brahim.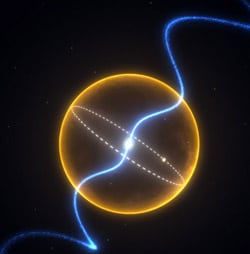 Planet made of diamond discovered. Video.

Justice Mogoeng Mogoeng, choice for new South African Chief Justice, criticized: "Civil rights groups in South Africa have condemned Jacob Zuma's choice for the role of the country's top judge, arguing that the nominee's views on gender equality and marital rape 'make a mockery' of the country's constitutional rights."

Darren Hayes' new video "Black Out the Sun".

Bob Vander Plaats of Iowa's anti-gay group Family Leader violated his own marriage pledge by using federal funds to pay salaries, rent, and expenses: "The group's reliance on federal funds contradicts Vander Plaats carefully tailored image as a fiscal conservative and undermines vow 13 of the now infamous marriage fidelity pledge. The document, which was signed by Michele Bachmann and Rick Santorum, says any Republican presidential candidate must demonstrate a 'Commitment to downsizing government and the enormous burden upon American families of the USA's $14.3 trillion public debt, its $77 trillion in unfunded liabilities, its $1.5 trillion federal deficit, and its $3.5 trillion federal budget.'"

Glee releases first Season 3 promo video.

The first time I ever met Steve jobs.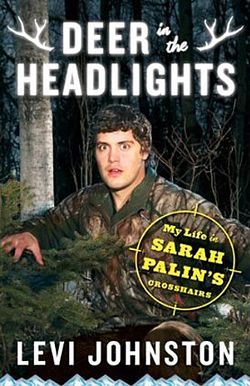 Levi Johnston too busy to run for mayor of Wasilla.

Anne Hathaway says New Jersey needs to get with the program on marriage equality.

Inside Moammar Gaddafi's son Al-Saadi's house: "In an office area in the villa, reporters saw large piles of catalogues for yachts and cars. A catalog by the firm Benetti had a yellow handwritten post-it note attached listing the price for a 30-meter-long yacht as 7 million euros. A DVD with gay porn entitled "Boyz Tracks" slipped out of the stack of documents."

True Colors: Cyndi Lauper to open 30-bed permanent housing shelter for LGBT youth on September 1. "The True Colors Residence will be the first permanent housing facility in New York for homeless L.G.B.T. youth. 'In New York City, a very disproportionate number (up to 40 percent) of homeless youth identify as L.G.B.T.,' the Queens singer, actress and writer said in a letter urging donors to support the project. 'Even more disturbing are reports that these young people often face discrimination and at times physical assault in some of the very places they have to for help. This is shocking and inexcusable!'"