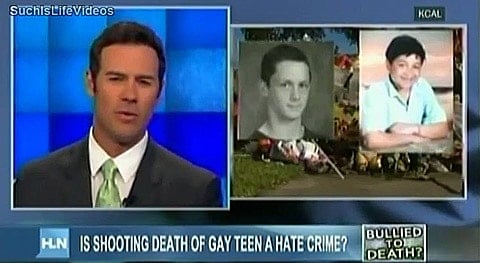 The jury in the Brandon McInerney trial adjourned yesterday after two hours of discussion without returning a verdict, the Ventura County Star reports:
One of the jurors is a college student who starts classes this afternoon, so Ventura County Superior Court Judge Charles Campbell is allowing the jury to work around her schedule. They also will deliberate for only two hours Wednesday if no verdict has been reached by then.
On Headline News yesterday, attorney Lisa Bloom, Advocate editor Neal Broverman, and Judy Shepard joined Chris Jacobs to talk about the "gay panic" defense, the atmosphere in the courtroom, and anti-LGBT hate crimes.
Watch it, AFTER THE JUMP…