NY Mag: The encyclopedia of 9/11.

Gaddafi's wife and three children flee to Algeria.

Tim Pawlenty departure from GOP presidential campaign hastened by debt.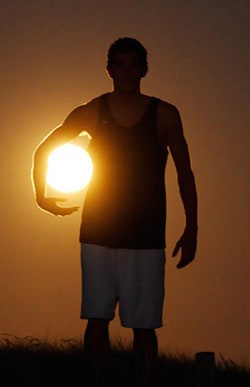 Reconsidering the moon.

Partying Prince Harry falls in pool at nightclub in Croatia.

Lawmakers mull plan to pass marriage equality in Washington State next year: "Sen. Ed Murray and Rep. Jamie Pedersen, gay lawmakers from the 43rd District in Seattle, said they're in early discussions and have to run the idea by community and legislative leaders. The Legislature convenes in January."

Some new details in the Marcellus Andrews killing.

Beyoncé: Announces her pregnancy the proper way. To delay A Star is Born remake?

Blabbeando interviews Michael Musto.

Lambda Literary Foundation announces new guidelines for award submissions: "LGBT authors will be recognized with three awards marking stages of a writer's career: the Betty Berzon Debut Fiction Award (to one gay man and one lesbian), the Jim Duggins Outstanding Mid-Career Novelist Prize (to one male-identified and one female-identified author), and the Pioneer Award (to one male-identified and one female-identified individual or group); Awards for the remaining Lambda Literary Award categories will be based on literary merit and significant content relevant to LGBT lives. These awards will be open to all authors regardless of their sexual identity; All book award judges will be self-identified LGBT."

Chord 'Trouty Mouth' Overstreet does some shirtless push-ups for Dreamers.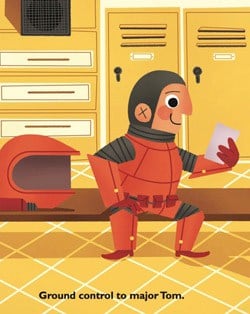 The adaptation of David Bowie's Space Oddity" into a children's book is visually stunning but kind of a bummer.

Lockerbie bomber Abdel Basset al-Megrahi found in coma, will take secrets behind doomed flight to grave: "It is the first explanation to emerge of Megrahi's movements since he went missing after rebel forces took Tripoli."

Former NYC Mayor and closet case Ed Koch throws his support behind anti-gay GOP candidate for Anthony Weiner's seat, in effort to "punish" Obama.

NYT Thomas Vinciguerra on the glitter-bombing trend: "Less confrontational than spattering fur coats with red paint to promote animal rights, or throwing pies at opponents, glitter bombing generally doesn't yield dry cleaning bills. But glitter bombs have staying power. Weeks after the incident, the victim will probably still be brushing off pesky, iridescent pieces of the stuff, a tangible reminder of an issue that won't go away."

PREVIEW: The first official clip from The Hunger Games adaptation.

Male model fix: Joost van der Hulst.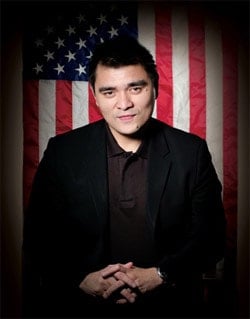 MetroWeekly's Sean Bugg interviews Jose Antonio Vargas, whose powerful NYT piece on being an undocumented immigrant earlier this year was the topic of much discussion. (image julian vankim)

AbFab returning with series of specials: "We are thrilled to be able to celebrate our 20th birthday with all of the original cast," Saunders said in a statement. "We hope that, like a good bottle of champagne, we have grown better with age but lost none of our sparkle."

JAPAN: Fukushima area may be uninhabitable for at least a generation.

Colin Powell: Dick Cheney takes cheap shots in new book.

Belgrade Pride Parade set for October 2: "Last year's parade, the first in ten years, saw hooligans and anti-gay protesters clash with police in central Belgrade, leaving more than 150 people injured, all but three of them police officers."