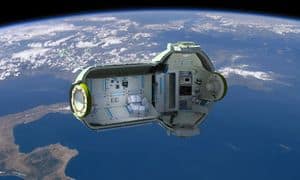 Gay couples are more numerous and open about it than ever. 

 Glee star Chord Overstreet is planning an album. 

The Russians are planning to build a four-room space hotel from which the uber-rich can survey their colony, Earth. 

 "Surreal estate:" A slideshow of weird, underground homes in which to weather a hurricane, or the end of the world.

  Has a submariner discovered a UFO on the ocean floor? Let's hope it's not a mysterious, perfect sphere that gets into people's minds… Uh-oh: "You see a lot of weird stuff in this job, but during my 18 years as a professional I have never seen anything like this. The shape is completely round." Some says it's a ruin of a lost kingdom. I saw it's a rock outcropping.

A landmark lesbian custody case heads to an international court. 

10 gay things to do during the hurricane. 

The Large Hadron Collider may be overturning physics. 

Gaga says her VMA performance will have something to do with "archetypes of psychology." 

 Rick Scott and his costly pee tests.

Gay marriage could be coming to Washington State. 

School withdraws summer reading list featuring some homosexual themes.