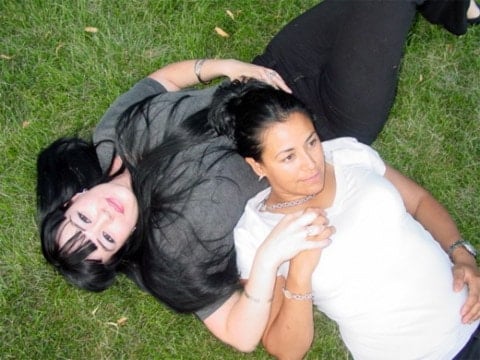 Yet another tale of DOMA and immigration inequality.
Violeta and Sujey Pando, a binational couple married last November 15 in Iowa, face being split apart on August 19 due to a deportation order unless an immigration judge grants Sujey's plea for asylum.
Their heartbreaking story here.
And more at Stop the Deportations.