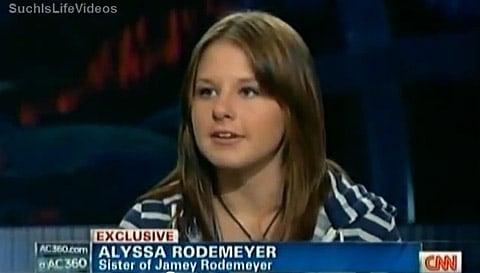 Yesterday I posted an interview with the parents of gay teen Jamey Rodemeyer, who committed suicide recently after years of bullying. Rodemeyer's mother said that his sister was taunted recently at a homecoming dance by the same bullies who went after Jamey. Following a Lady Gaga tribute to Jamey, the bullies yelled "We're glad you're dead", and "You're better off dead."
Rodemeyer's sister talked about the ugly chanting to Anderson Cooper last night.
The bullies ran from the dance when they realized they were going to get in trouble.
Said Alyssa: "I don't know who would have the heart to disrespect someone even after they're dead. It's mindblowing."
Watch, AFTER THE JUMP…