Play about Prop 8 trial readies for Broadway debut.

AP POLL steady: 53 percent support same-sex marriage while 44 oppose.

SLDN: Guidance for service members participating in 'DADT' repeal celebrations.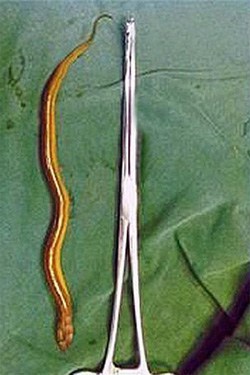 Six-inch eel swims up man's urethra.

Ian Schrager now has a Chicago hotel: "Ian Schrager, whose indefatigable pursuit of buzz over the last 30 years has produced memorable hotels like the Royalton and the Gramercy Park in New York, the Mondrian in Los Angeles and the Delano in Miami Beach, is about to open his first new project as an independent hotelier since the 2008 financial crash."

Victory Fund endorses three congressional candidates, in D.C., Wisconsin, and California.

Ryan Gosling gets all gangster.

Charlotte, North Carolina woman could become first lesbian to serve on city council after primary win.

Ryan Reynolds is one degree closer to Kevin Bacon.

Madison-based political consultant on Tammy Baldwin's chances: "Maslin says Baldwin resembles other mavericks Wisconsin has embraced, from Bill Proxmire to Russ Feingold to Herb Kohl, all elected as U.S. senators. She may well be what a Wisconsin maverick circa 2012 looks like, he implies. 'We have a longstanding pattern of senators who march to their own drummer.'"

WATCH: Bill Condon's take on the Twilight series in new full-length Breaking Dawn trailer.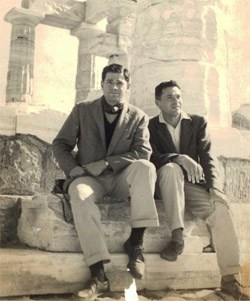 Amazing 60-year gay romance in the townhouse next to Carrie Bradshaw's in Sex and the City: "It lasted almost six decades, linking two men from their first meeting at the Rockefeller Center skating rink during World War II until one of them, Harold Eliot Leeds, an architect and professor of interior design at Pratt, died in 2002."

LGBTs at the University of Iowa want their own dorm floor.

Iranian TV bans shirtless men and love triangles: "Pouria Alemi, a satirist for the pro-reform Etemaad daily, ridiculed the decision in a column Tuesday, noting that state channels currently do not show such scenes anyway and wondering if the measure should instead be aimed at Hollywood. The only half-naked men on Iranian TV are in wrestling and swimming competitions, he wrote."

Point Break was apparently so great they're remaking it.

Jude Law and his pornstache are here to say hello.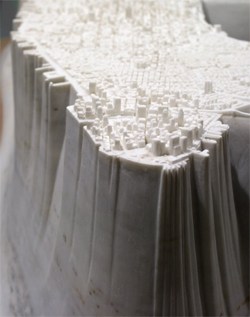 Manhattan: In a 9-foot block of marble.

Former Belgian football star Jonathan De Falco now acting in gay porn. "For several months I have had a boyfriend. Previously I had a girlfriend, but I always felt attracted to men. I never hid. Since I was 20 I have been in gay circles, but when I played soccer, nobody noticed anything. If my orientation would have been known, there would have undoubtedly problems. The soccer world is not ready for openly gay players. There are still too many prejudices and too little tolerance. "

D.C. police identify murder victim initially thought to be transgender.

B Vitamins may slow onset of Alzheimer's.

Are Jon Hamm and Fabio long lost brothers?

NCAA updates guidelines for transgender players: "The NCAA—which governs sports for more than 1,200 colleges and institutions—worked closely with the National Center for Lesbian Rights' Sports Project and Griffin Educational Consulting to develop the policy, which according to the announcement 'will allow a transgender student athlete to participate in sex-separated sports activities so long as the athlete's use of hormone therapy is consistent with the NCAA policies and current medical standards.'"