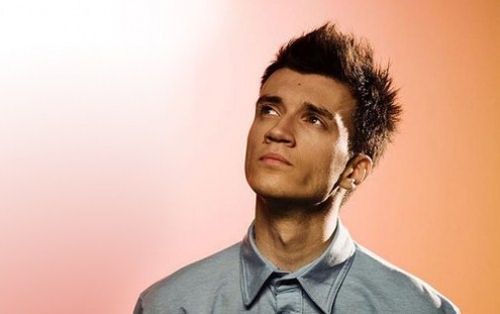 Norman Brannon is a pop critic, musician, and author based in New York City. He presents a weekly music update here on Towleroad and writes regularly at Nervous Acid.  
Follow Norman on Twitter at @nervousacid.
EXTENDED PLAY: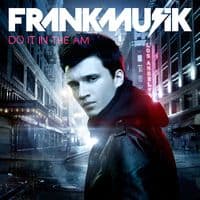 Frankmusik Do It In The AM (Cherrytree/Interscope)
Frankmusik launched his second album firmly on the defense. "It's got bit of an American twang to it because, f*ck it, I'm in America," he said in an interview this past April. "So when people are gonna say it isn't me, 'Frankmusik sold out,' I'll just say, 'No, Frankmusik got more concise,' and they can suck a d*ck." Well, OK then!
Historically, of course, great records have rarely been initiated with the self-awareness that there may be something disingenuous about them, and in the case of Do It In The AM, that self-conscious decision-making is nearly audible on songs like "No I.D." — the spiritual cousin to Rebecca Black's "Friday" and Murray Head's "One Night In Bangkok," if you can imagine that — and the commercial-radio-by-the-numbers title track which, as Frankmusik attests, sounds painstakingly American. Like he was trying. Fortunately, once you get past these ill-fated attempts at having the next Pitbull-assisted radio hit (sans Pitbull, thankfully), there is an album: Opener "We Collide" flirts with the kind of pleasurable, but edgy electropop that Stuart Price pioneered with recent albums for Take That and The Killers, while "Wrecking Ball" sounds like it could have emerged from Frankmusik's successful album sessions with Ellie Goulding. In fact, by the time you get to Track 10 — the simply brilliant "Struck by Lightning" — it becomes increasingly hard to believe that the lows on Do It In The AM are so damn low. Because the highs are simply transcendent.
The point Frankmusik seems to have missed in his preemptive strike is that this has less to do with "selling out" as it does with knowing what makes you unique and developing that to its greatest potential. When he speaks in his own voice, Do It In The AM is delightful. But the detours are disastrous.
Also out today: Nirvana — Nevermind: 20th Anniversary Deluxe Edition (Geffen), Wilco — The Whole Love (Anti-), Blink-182 — Neighborhoods (DGC), Plaid — Scintilli (Warp), Twin Sister — In Heaven (Domino), Spank Rock — Everything is Boring and Everyone is a F*cking Liar (Bad Blood), Apparat — Devil's Walk (Mute)
THE DISPATCH: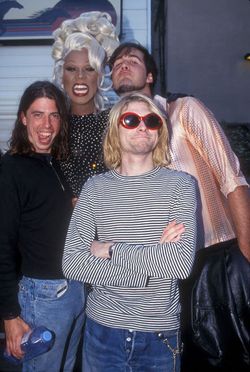 For the 20th Anniversary of the release of Nirvana's Nevermind, I put together a list of ten albums also released in 1991 that less noticeably changed the world. They sold about 29 million copies less than Nevermind — at least — but all of them altered the course of music in the last twenty years.

 Frankmusik's new album may be touch and go, but I've got high hopes for his work with Erasure: A complete stream of Tomorrow's World and track-by-track commentary by the band is online now.

 Experimental pop and disco pioneer — and queer icon — Arthur Russell changed the face of the dancefloor with "Let's Go Swimming." This week, Audika Records reissues the single with a dub mix from disco legend Walter Gibbons and a previously unreleased version of "Make 1, 2 (Gem Spa Dub)" that clocks in at eleven minutes long.

 Influential trip-hop trio Portishead are threatening to go back into the studio for the first time since 2008's Third. "I'm going to start in January," says Geoff Barrow. "Historically that could mean f*cking ten years."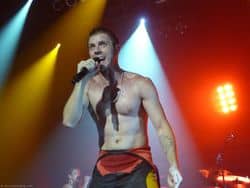 Scissor Sisters mainman Jake Shears isn't penning your average collaborator dream-list: At the top of the heap is Queens of the Stone Age singer Josh Homme. "I really, really want to sing on the next QOTSA album," says Shears. "I think that he's a genius, a genuine rock hero living among us."

 New music you'll want to stream: Beni's forthcoming House of Beni promises to do for runway house what Frankie Knuckles did for whistles. "Someone Just Like You" is the latest track to surface and features The Rapture's Mattie Safer on vocals. Also, MGMT have curated the latest edition of the Late Night Tales series, out next week, and the band covers Bauhaus' "All We Ever Wanted Was Everything" for the occasion. Neo-psychadelic goth, then? It actually works.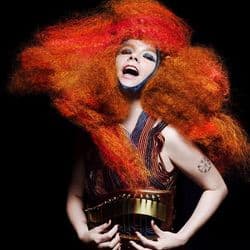 Björk talks with New Scientist about the technological and scientific inspirations and intersections on her forthcoming album, Biophilia: "If you write a song with acoustic guitar, is there [automatically] soul in it? I've heard tons of guitar songs with no soul at all. If music created with electronics or a computer has no soul, it's because nobody put it there."

 R.E.M. announced their break-up after thirty-plus years as a band, but they won't go out quietly: Their final release is called Part Lies, Part Heart, Part Truth, Part Garbage: 1982–2011, and it will be a two-disc, 40-song retrospective of the band's inimitable career — also featuring three new tracks.
SOUND & VISION:
Kele — "What Did I Do?" (featuring Lucy Taylor)
Bloc Party's out frontman is kind of worried that he's been kicked out of his band, but not enough to halt the release of his upcoming The Hunter EP on October 31. "What Did I Do?" is the lead single, and introduces a bunch of firsts: Guest singer Lucy Taylor, a new dubstep-tinged direction, and a newly muscled and shirtless physique he wasn't exactly touting on the Silent Alarm tour.
Washington — "Holy Moses"
I know very little about Washington outside of this video, and sometimes, that's the best way to evaluate something: The costuming might recall Lady Gaga and Tori Amos, but the song itself is one of those effortlessly ebullient tracks that are basically impossible to contrive. Washington's vocal, meanwhile, is strong, seductive, and best of all, perceptibly sincere.
Sneaky Sound System — "Big"
I'm starting to really look forward to the third album from Sydney–based Sneaky Sound System. Due out on October 7, From Here To Anywhere has already spawned a pretty fantastic lead single in "We Love," but single number-two connects the band with a more emotional tenor: "Big" comes from the Robyn school of slightly-melancholy-but-ultimately-uplifting arpeggiated pop. This is much harder to pull off than you'd think.
Death Cab For Cutie — "Stay Young, Go Dancing"
The latest by Death Cab is something like The Notebook of indie rock videos: You're kind of expecting Ryan Gosling to jump out and win someone's heart. But it's actually more sweet — and realistic — than that. "Stay Young, Go Dancing" is an anthem of aging in love.