Trick or treat: Seven-billionth human on the way on Halloween…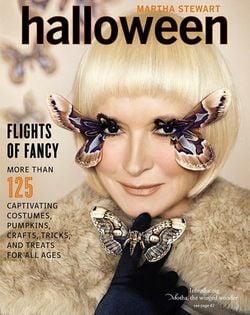 Martha Stewart outrages reader with re-used Halloween issue. "Ms. Findley said she spent the next two and half hours scouring the issues looking for examples of duplicated content and found 'another one, and another one and another one.'"

I'm Still Hot: Betty White's new dance single.

Sailor discharged under 'DADT' reenlists: "Jeremy Johnson, a former Navy petty officer first class, rose his right hand and swore an oath to the Navy Reserves, becoming one of the first people to re-enlist after being discharged under the law preventing openly gay and lesbian personnel from serving in the military."

Levi Johnston and Sarah Palin book debuts bomb: "Hard sales numbers will not be available for a week but the rankings on Amazon and Barnes & Noble provide a good indication of consumer interest. The Rogue is ranked in the fifties on both Amazon and Barnes & Noble.  Deer in the Headlights is hovering in the seven hundreds on Amazon and in the two hundreds on Barnes & Noble. Both books had weak pre-sale numbers as well with The Rogue in the high hundreds and Deer in the Headlights in the high thousands."

White House site petition: call on Obama to legalize same-sex marriage across nation.

Meow: New photos of Anne Hathaway as Catwoman.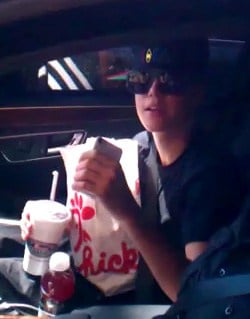 Justin Bieber films video on bullying, then goes for lunch at Chick-Fil-A.

Durham Gay Pride previews debate over marriage amendment: "Event participants posed for photographs with duct tape over their mouths and carried signs shouting 'Be Heard' to protest laws passed across the nation outlawing same-sex marriage that they say have silenced gay and lesbian people."

Kerry Eleveld: What gay rights activists can teach the progressive left about winning. "At the very moment that a promising politician gets elected, a true activist's work has only just begun. And it seems to me that advocates across the progressive spectrum are increasingly reaching this conclusion after a two-year parade of disappointments from the party they labored to place in power."

Google takes a right turn: "The company known for its progressive politics is now giving money to the Heritage Foundation, the American Enterprise Institute, the Competitive Enterprise Institute, the Republican Governors Association, the GOP firm The David All Group, Crossroads Strategies, the Republican Attorneys General Association and the Republican State Leadership Committee, among others. On Thursday, Google and Fox News cosponsored a Republican presidential debate."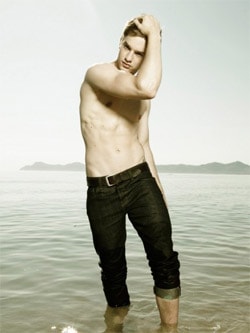 Male model fix: Thomas Isermann.

NYPD on look-out for anti-gay attacker: "Police in Brooklyn are searching for a male robber they say sexually assaulted another man and shouted anti-gay slurs. The NYPD says 21-year-old Julius Wright, also known as Stinky, pretended to have a gun when he approached the victim on September 5 in Bushwick."

Tom Selleck's moustache gets Hollywood tribute.

VIDEO: HHS Secretary Kathleen Sebelius speaks out about bullying on MSNBC.

Lost creator confirms your suspicions that they were just making it all up as they went along: 'There should be a hatch on this island! They spend the entire season trying to get it open. And there should be these other people on the island,'" Lindelof recalled Abrams saying. "And I'm like, ''We can call them The Others.' And he's like, 'They should hear this noise out there in the jungle.' And I'm like, 'What's the noise?' And he's like, 'I don't…know. They're never going to
pick this thing up anyway.'"