Dan Choi to reenlist: "Going back to the military will be a vindication. [I'm] going back because I fought to go back. The seriousness of our claims was not just political theatre – it was really drawn from our lives. I sacrificed so much so I could go back."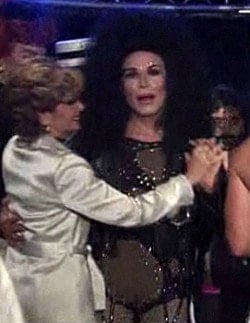 Gloria Allred hosts dance party in support of Chaz Bono.

VIDEO: Jackass Steve-O breaks his nose on Mike Tyson's fist.

Apple to announce iPhone 5 on October 4? "And while the iPhone 5 is a much-anticipated handset, the event itself has a lot more importance for Apple than many previous ones. That's because it will be newly installed CEO Tim Cook's first big product introduction, and the place where the public will get a first lengthy impression of him that may well set the tone for Cook's new role."

Readable Broadway playbill for Dustin Lance Black's '8'.

Robert Pattinson recording an album?

Police: Salt Lake gay bashing of Dane Hall may have been drug-related, not a hate crime. "When we're talking about narcotics dealers, those can be some pretty violent people," Police Chief Chris Burbank said. "There is speculation it was narcotics-driven."

Alex Pettyfer shows off abs on set of Channing Tatum stripper film, Magic Mike.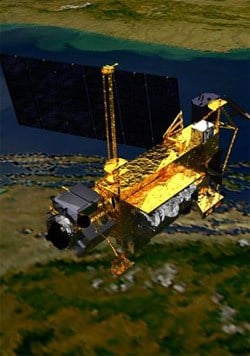 UARS Satellite to come crashing down to Earth in 26 parts, starting as early as tomorrow. Amateur astronomer shoots video.

FOX News ignores 'DADT' repeal: "Given its habit of ignoring news that does not appeal to the conservative base, the network largely ignored the story, mentioning 'Don't Ask, Don't Tell'just 16 times yesterday between 12 a.m. and 11:59 p.m., according to a ThinkProgress search of Critical Mention. Comparatively, CNN and MSNBC covered the repeal 66 times and 84 times respectively…"

Cenk Uygur joins Current TV.

NOM's Maggie Gallagher discusses her attendance at the recent staged reading of Dustin Lance Black's 8: "I wanted to see the play and I didn't think it was likely to make it to Broadway again…It's pretty hard to turn a transcript of a trial into exciting theater. It was pretty ideological. Perhaps not unexpectedly."

VIDEO: Kelly Clarkson sings "Mr. Know It All" on the Tonight Show.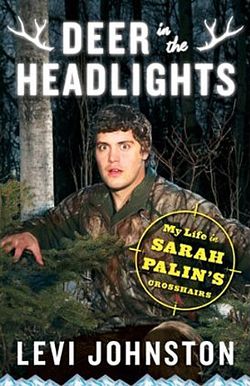 Levi Johnston starts spilling dish on the Palins.

House Director of the Office of Personnel Management John Berry delivers official remarks on behalf of President Obama at last night's Don't Ask, Don't Tell repeal celebration in D.C.

Man murdered outside transgender bar in Chicago: "Prosecutors did not detail whether Chavez was targeted or whether his attendance at a transgender bar played a role in the crime."

Homoerotic Blue Mountain State returns.

John Travolta's ever-changing mop.

Carole Radziwill to join Real Housewives of New York: "Radziwill – a bestselling author and former ABC News producer who worked with Peter Jennings and Diane Sawyer – will potentially fill the role of the show's "single girl"- turf that once belonged to Bethenny Frankel (until she got married and got her own show) and, more recently, Sonja Morgan. Radziwill married Anthony Radziwill in 1994. He died of cancer in August 1999. Almost a month earlier, she suffered another terrible loss when her good friend Carolyn-Bessette Kennedy perished in the plane crash that also claimed John F. Kennedy Jr. and Bessette's sister."