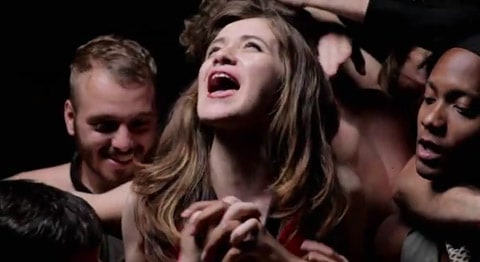 Michele and Marcus Bachmann talk to People magazine about their positions on gay people, the HuffPost reports:
In the Oct. 31 issue of People, the couple defended themselves against accusations of harboring an anti-gay bias. "There's never been a bias," Marcus Bachmann said. "I'm no better than anyone else," Michele added.
People also talked to Michele Bachmann's gay stepsister, Helen LaFave, who Bachmann said she loved. LaFave said, "Yes, we are family and love each other, but she seems to have a disconnect. Her statements and actions related to gay rights are very hurtful, whether she understands that or not." Their once-close relationship reportedly strained over Bachmann's anti-gay activism.
In related news, here's a new "Born This Way" parody (screencap), featuring a pair of Bachmann impersonators.
Watch, AFTER THE JUMP…