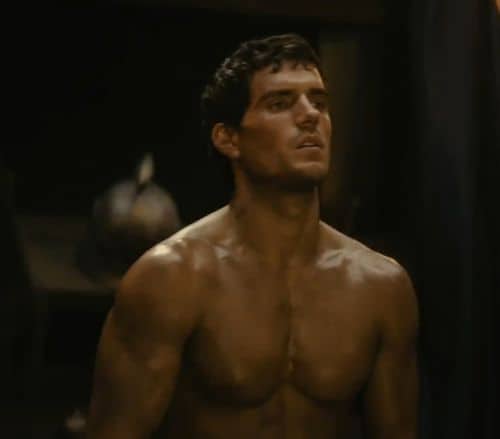 Henry Cavill, who stars in the upcoming Tarsem Singh mythology movie The Immortals, appears on the cover of next month's Men's Health magazine, and offers up what I guess you could call their version of an "it gets better" story, revealing that he was tauned when he was young by kids who called him "Fat Cavill":
Cavill, who plays Superman in upcoming movie Man Of Steel, tells Men's Health magazine: 'It's definitely a s****y nickname, but kids are kids – kids are cruel. Whatever – I was fat.'
The Tristan + Isolde star says he never felt truly confident about his body, until he went through intense training for his new movie, the 300-style Immortals.
But he reveals that having to stay in such highly chiselled shape to play Greek warrior Theseus was not easy. 'It's very stressful, waking up Monday morning and saying, 'Can I still see the vein in my abs?''
Watch a new promo on his Immortals Theseus character, AFTER THE JUMP…
(clip via ohlalamag)