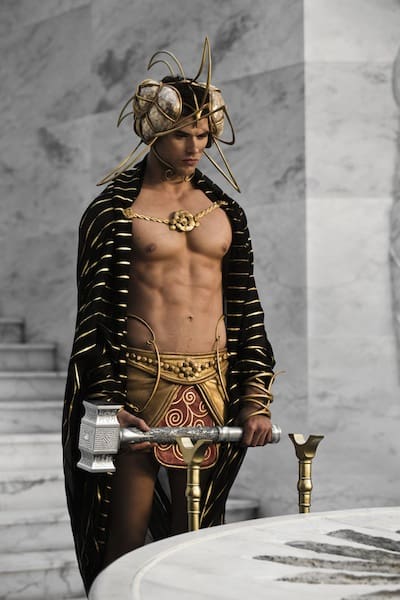 Turns out Kellan Lutz eats 16 eggs for breakfast to prepare for costumes like the one above. The folks at Relativity Media sent us over some fresh new shots of Lutz, Henry Cavill, Stephen Dorff, and Daniel Sharman from the upcoming film Immortals, which is in theaters November 11.
That's Lutz in his regalia (I believe he's Poseidon) in the top photo and a Cavill-in-bondage (Theseus) below.
More breastplates, bare chests, and a very dirty man, AFTER THE JUMP….