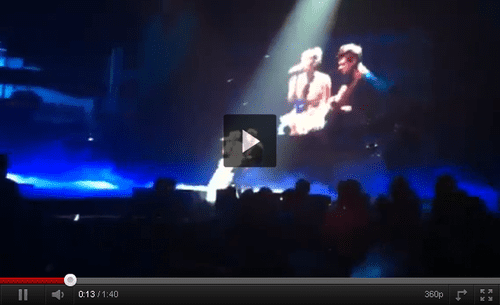 It was megacasino Mohegan Sun's 15th anniversary gala. J-Lo headlined. According to The Daily Mail:
She's maintained a dignified poise ever since her break-up with husband Mark Anthony, but tonight Jennifer Lopez broke down in front of a packed auditorium as she sang about love.


The 42-year-old was shimmering through her headline performance at the Mohegan Sun Arena's 15th anniversary celebration when she started sobbing and had to leave the stage.


Jennifer had just performed a raw, unembellished rendition of 'If You Had My Love' when she told the audience that the 1999 track was 'the first song I wrote about love.'
Ah, poor thing. You can see some videotape of J-Lo's pre-cry song AFTER THE JUMP. IMHO: J-Lo's post-divorce pathos improves it considerably.