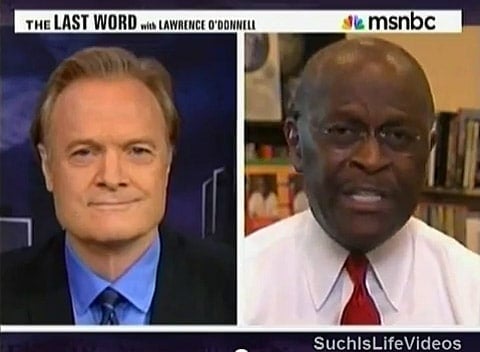 Lawrence O'Donnell hammers Republican frontrunner Herman Cain on a variety of questions including "brainwashing" by the Democrats, Hank Williams Jr. comparing Obama to Hitler, the Freedom Rides, and Cain's opinion that being gay is a choice.
Says Cain: "It's a difference of opinion. Next question."
They also debate Cain as VP for Perry or Romney, the Vietnam war, and Cain's remarks that those who are not rich should blame themselves.
Cain seems baffled by O'Donnell's phrasing of inquiry than anything else.
"Lawrence, do you stay up at night to come up with the wording of these questions or do you have someone writing them for you?"
Watch, AFTER THE JUMP…