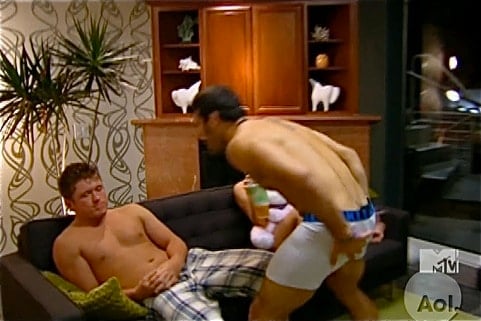 On last night's Real World: San Diego Frank had a dish-smashing, chair-throwing confrontation with Nate about his homophobia.
TV Squad writes :"After threatening to walk off of the show, Frank ultimately apologized to the entire house for his reckless behavior, and Nate said he would go to a gay bar to prove he was comfortable with the situation now. Besties again?"
I haven't watched any of this season, but it feels like someone has a crush on someone —  this sure looks like a lover's quarrel to me.
Watch, AFTER THE JUMP…