Hillary Clinton's mother, Dorothy Rodham, dies at 92.

Obama adviser David Plouffe hits Romney on flip-flops: "He was to the left of Ted Kennedy on gay rights issues and now he wants to amend the constitution to prohibit gay marriage. He was an extremely pro-choice governor; now he believes life begins at conception and would ban Roe v. Wade."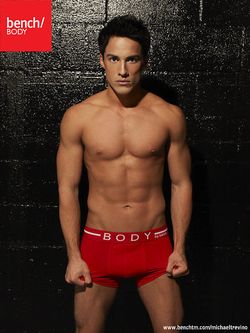 Vampire Diaries actor Michael Trevino is an underwear model: "It made me feel like I was damn-near completely naked."

Chris Brown's Hallowpeen.

A sneak peek at the 2012 Dieux du Stade calendar.

Iowa Republican special election candidate Cindy Golding on same-sex marriage: "Until we allow the citizens of Iowa to vote on this issue and the citizens of Iowa to vote it up or vote it down, it will continue to take all of the political attention and energy off of other issue."

Hugh Jackman's Back to Broadway pulls in more than $1.2 million at the box office.

Kim Kardashian should return the $172,000 in wedding gifts: "'The rule of thumb is if the marriage ends after just six months, you should return the unused gifts,' said Lizzie Post, author of Emily Post's Etiquette 18th Edition. 'After just 72 days, the gifts must be returned to the wedding guest.'"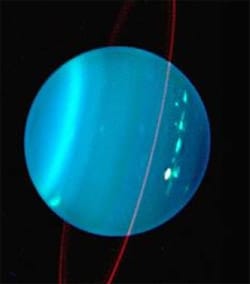 Something erupted on Uranus.

Rick Santorum calls out Mitt Romney on same-sex marriage: "Guess who didn't rebuff the courts. Governor Romney. Governor Romney issued those marriage licenses – ordered people to issue marriage licenses in contradiction to the constitution and the statutes of Massachusetts."

Eight people arrested in Manila, Phillippines during beauty pageant at cemetery. "More than 100 people gathered to watch the scantily-clad transvestites dance on top of tombs, prompting security volunteers to disperse the group. Many of the pageant's participants escaped arrest."

Nigeria holds hearings on same-sex marriage prohibition bill: "This product of moral panic would provide criminal penalties for engaging in, solemnizing, or 'aiding and abetting' a same-sex marriage — all quite unnecessary, since Nigeria's colonial-era sodomy law already penalizes homosexual conduct sternly."

William Orbit can't stop tweeting about Madonna's new album.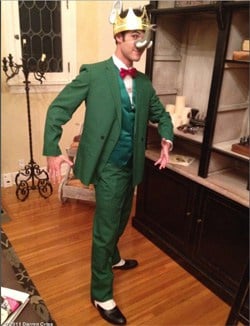 Darren Criss was Babar for Halloween!

Verizon publicly confirms it is selling your personal data.

Frank Bruni: Race, Religion, and Same-sex marriage. "In its infancy the H.R.C. effort, called Americans for Marriage Equality, has showcased three prominent black Americans in a row. That's no accident. In some perfect world where human nature is less messy and history less fraught, any and all people who had ever suffered discrimination would find common cause, gathering together under one big anti-bigotry banner."

Zimbabwe Prime Minister Morgan Tsvangirai responds to recent statements in support of gay rights: "…one has to say that the issue of gay rights is a diversion, an elitist project to avoid the poor people who are around the country who don't have anything. So let's concentrate, let's not try to bring to the forefront an issue which is definitely inconsequential."