Chad Hodge, a screenwriter working on a film about anti-gay activist Anita Bryant's life, met with Bryant and her husband Charlie Dry, Hodge tells E!'s Marc Malkin: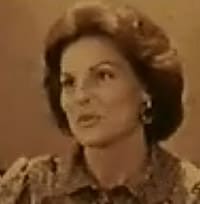 Now 71, Bryant runs a ministry from an office she shares with her husband in Oklahoma City.
"She was panicked to meet me and I was panicked to meet her," said Hodge, who most recently was executive producer of The Playboy Club.
The two eventually warmed to each other. "We talked about everything," Hodge said. "Religion, homosexuality, her life and every detail of her life. I mean, everything! She really opened up to me. It started very standoffish…but then it slowly took a turn and she opened up and cried to me."
Cried?!
Hodge smiled, "Turns out she wants a gay best friend just like everyone else."
Watch the infamous Bryant pie incident, AFTER THE JUMP…