UPDATED BELOW
Government officials in British Columbia have told tourism operators marketing to China to avoid any mention of gay tourism, along with gambling and casinos, the Vancouver Sun reports: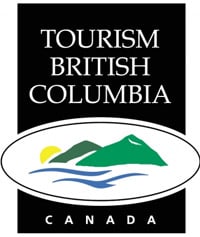 "In alignment with the [Canadian Tourism Commission], Tourism BC will also require that any partner operator agrees to … prohibit the promotion of casinos, gambling and gay tourism, per the China National Tourism Administration," reads a passage in the 58-page brochure.
New Democratic Party tourism critic Spencer Chandra Herbert called the passage "a big deal for people in the gay, lesbian, bi, trans community."
"I think they should have said in a brochure like this, very explicitly, what the province's position is, which is: we disagree with discrimination against GLBT people in this world, China doesn't and thus if you are such-and-such a tourism business they will not accept your advertisement," said Chandra Herbert, adding he understands the importance of getting business from China, but that he thinks it's' important for B.C. to saw it doesn't support the view.
The paper adds: "Minister of Jobs, Tourism and Innovation Pat Bell said the policy was negotiated at the federal level in connection with Canada's Approved Destination Status, with the details in an agreement signed June 24, 2010 by Prime Minister Stephen Harper and Chinese President Hu Jintao."
UPDATE: Bell is now apologizing.
Bell says the stipulation that businesses refrain from promoting gay tourism, casinos or gambling is being removed from the pamphlet entitled "How to Market Your Business to China." He says the information was included because he was wrongly informed that it was a required part of an agreement between the federal and Chinese governments.