Onward Christian perverts: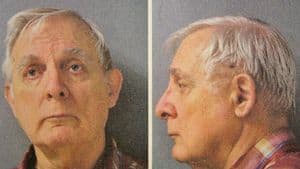 A teacher at a northwest suburban Christian school has been charged with with sexual exploitation of a child for allegedly masturbating during class, a practice authorities believe may have happened several times in the last decade. Paul A. LaDuke, 75, of the 1000 block of Court-H in Hanover Park, was charged Tuesday for an incident last Friday at Schaumburg Christian School, at 200 N. Roselle Rd. in Schaumburg, where he is a teacher…
…Police interviewed several who said that on Friday, while seated behind his podium, LaDuke unzipped and lowered his pants, then and masturbated while students were present in the classroom. Investigators believe this behavior occurred multiple times per year over the course of 10 years or longer while LaDuke was teaching at Schaumburg Christian.