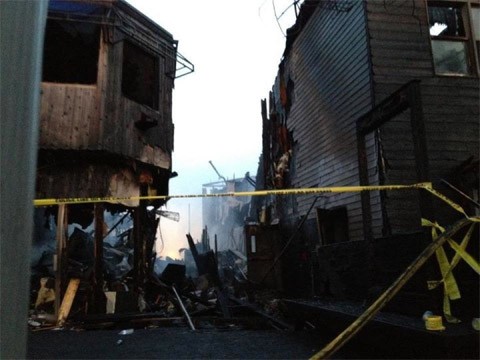 (images courtesy jordan cohen)
Here are the smoking remains of the Pavilion complex and several other buildings which burned last night starting about 9:15 pm.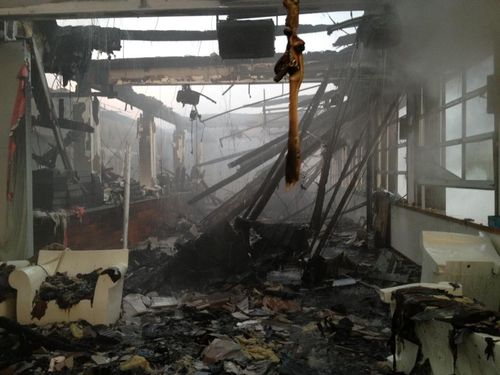 Michael Lavers at Fire Island News:
A fast moving fire destroyed the Pavilion and at least two other structures in the Fire Island Pines commercial district late on Monday, Nov. 14.
Initial reports indicate the blaze broke out around 9:15 p.m. It quickly engulfed the Pavilion, C.F. LaFountaine, Sip N' Twirl, the Pines Bistro and a bay front home. Walter Boss of the Fire Island Pines Fire Department confirmed to The News around 11:20 p.m. that the fire destroyed the Pavilion, La Fountaine, the Sip N' Twirl complex that includes the Bistro and a bay front home. Businesses north of the Pavilion along the harbor appear to have been unscathed.
Dozens of firefighters from the Pines, Ocean Bay Park, Davis Park, Point O' Woods, Cherry Grove, Ocean Beach, Fair Harbor, Saltaire, Kismet, East Islip, West Islip, Hagerman, Sayville, Bellport, Great River and Bay Shore responded. There are no reported injuries.
Last night: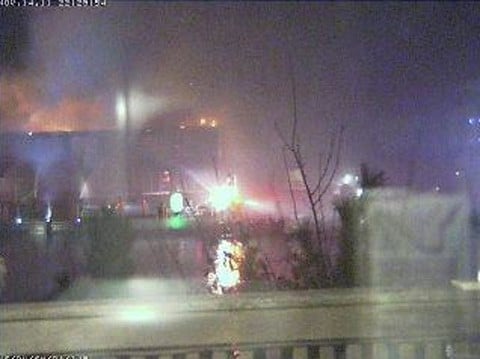 The Pavilion complex on Fire Island Pines was hit by a major fire this evening.
News12 Long Island: "At least 19 fire departments have responded to a large fire that broke out this evening on a large dock structure in Fire Island Pines. Officials say that the fire broke out at 36 Fire Island Blvd. at around 9:15 p.m. According to fire officials, there are multiple dwellings on the dock structure. Police say there were no immediate reports of injuries…"
There are no details as to what may have started the fire…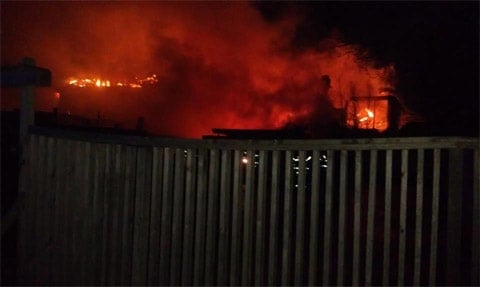 (image via Fire Island Pines historical preservation society on FB)