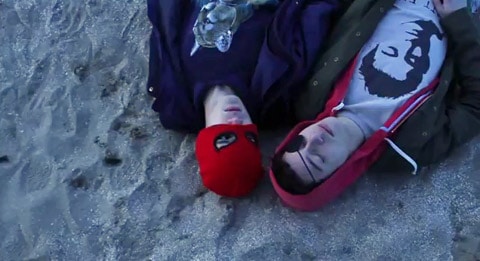 Out gay musical artist Matt Fishel chronicles young lust and nostalgia in his new video for his single "The First Time"
The video was shot in Buenos Aires, Argentina in the summer and directed by movie director Alexis Dos Santos (Glue, Unmade Beds).
Fishel's debut album is expected in early 2012. "It's an alternative rock album that deals with all sorts of themes and issues surrounding gay life, relationships and experiences."
Matt's rep tells us: "Matt's vision has always been to tell his stories in a candid and truthful way, to be honest and open about sexuality and to hopefully reach out to and inspire people who may be going through a tough time or who perhaps haven't heard songs about the topics he writes about in this particular genre of music."
Watch, AFTER THE JUMP…