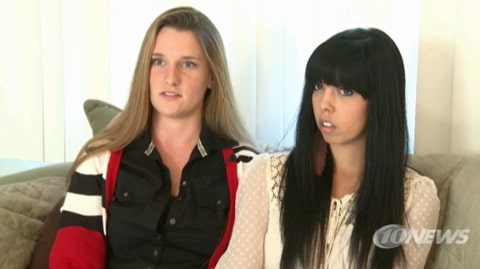 Married couple Rachel and Charlotte Lambert-Jolley were reminded what inequality feels like during a recent trip to the DMV in Florida.
"You are five feet away from the people in the DMV and everyone starts whispering and talking," Charlotte explained, "it was uncomfortable."
"To have multiple people tell you, 'It's fine, it's fine,' [then] you go in there and think you are good, then boom!  It's a slap in the face, pretty much," Rachel said.
Watch, AFTER THE JUMP…
(via jezebel)