Rick Perry signs the Family Leader's marriage pledge.

Fire Island's Sip-n-Twirl launches blog to update folks on rebuilding…

Natalie Wood 'ear witness' claims she received a threatening note days after death.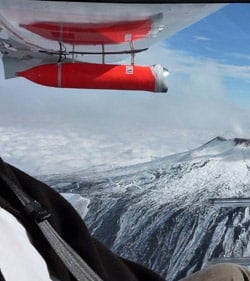 New camera gives pilots 10 minutes notice of ash hazards from erupting volcanoes: "The technology – already taken up by budget airline EasyJet – is designed to save airlines the millions of pounds lost in the aircraft groundings in the Icelandic volcanic ash crisis of spring 2010."

Cats give the best massages.

Openly gay contestant Craig Colton booted from UK's X Factor.

There was neither brunch, nor was there a coat check at the Pavilion. Nor was Junior Vasquez discovered there.

L.A. Galaxy wins a national championship five years after David Beckham arrives: "Considering last night was Becks's final game for the Galaxy of his 5 year contract, he couldn't have hoped for a better ending."More shots of the Beckham clan here.

VIDEO: Behind-the-scenes look at the second season of Game of Thrones.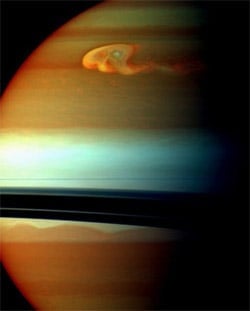 "Epic" storm observed on Saturn. "The monster tempest, which extended north-south approximately 9,000 miles (15,000 kilometers), is the largest seen on Saturn in the past two decades and is the largest by far ever observed on the planet from an interplanetary spacecraft."

Male model fix: Tyler Lough.

Miami White Party moved from Vizcaya to Seaquarium: "Several animal-rights protesters have complained that the all-night party might keep Lolita the Killer Whale from getting a good night's sleep. Siclari assures that White Party will be acres away from where Lolita and other animals are kept. 'We are animal-rights activists in our own right,' he said. 'We take care of people.'"

Cazwell and Peaches debut NSFW "Unzip Me" video.

Prince Harry rides a Harley.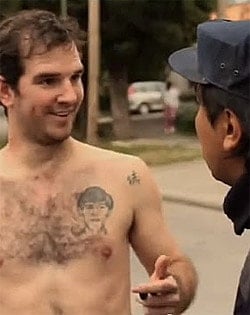 Blabbeando: Stunning LGBT campaign ads from Argentina.

Anti-gay bullying reports flood in to Dutch website. "The magazine's editor-in-chief Henk Krol says there have been far more reports than he had expected. He says the National Ombudsman and the Public Prosecutor's Office (PPO) have both assured him of their support and cooperation. The PPO says all police forces in the Netherlands will be issued with guidelines to help them deal with homophobic bullying and violence."

Atlanta's Outwrite books moving.

Fossilized nest of baby dinosaurs discovered: "The nest of 15 juvenile Protoceratops andrewsi dinosaurs provides clues about the dinosaurs' early behaviour. While large numbers of eggs have been associated with other dinosaurs, such as the meat-eating oviraptor or certain duck-billed hadrosaurs, finding multiple juveniles in the same dino nest is quite rare. 'I, for one, cannot think of another dinosaur specimen that preserves 15 juveniles at its nest in this way,' says lead author Dr David Fastovsky, from the University of Rhode Island's Department of Geosciences."