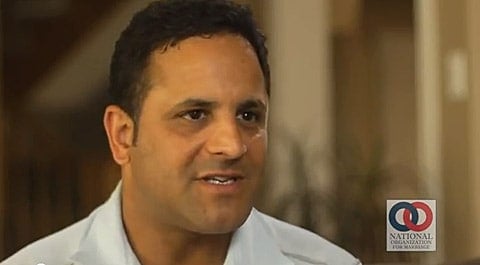 NOM has tapped former Canadian sportscaster Damian Goddard as the latest face of its 'Marriage Anti-Defamation Alliance'. He's also its only other named staff member aside from Maggie Gallagher.
You may recall that Goddard was fired from Sportsnet earlier this year over this tweet:

Goddard's tweet was in response to a tweet from Uptown Sports Management, a major hockey agency, in which it condemned New York Ranger Sean Avery for his support of the campaign to pass marriage equality in New York.
Watch Goddard whine about how "traditional marriage" supporters are being oppressed, AFTER THE JUMP…
(via good as you)