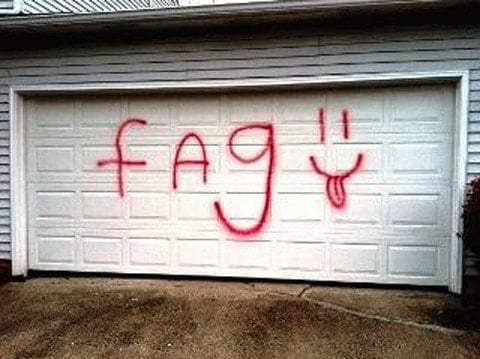 A gay couple in Grove City in central Ohio woke up on Wednesday morning to find the word "fag" spray-painted in huge red letters on their garage. Other portions of their home were tagged as well.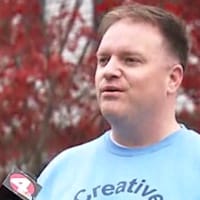 NBC4i reports:
David Robins and his partner, Michael, have lived at their home on Castleton Street in Grove City for nine years. Wednesday morning, Robins said, they awoke to find someone had spray-painted homophobic slurs on their garage door, home and fence.
"It's extremely disappointing. Nine years we've lived here and not a problem. Now, all of a sudden this happens. It makes me kind of wonder," he said.
He said they've never had any problems before. "I kind of feel like it needs to stay up to make a statement, but at the same time, I don't want to disrupt the neighbors, the perception of hte neighborhood, but I also feel like I don't want to cover it up either," he said.
Watch NBC4i's report, AFTER THE JUMP…
(top image source)