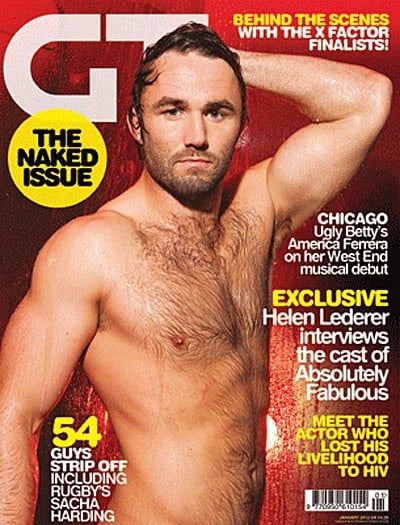 Sacha Harding, a pro rugby player for the UK's Bedford Blues, seems to be following in Ben Cohen's footsteps as a pin-up for gay men, posing for the new Gay Times magazine.
This year Gay Times magazine have teamed up with the Elton John AIDS Foundation for the annual 'Naked Issue' which features 54 naked men. The action took place in the W London hotel, where the Bedford Blues flanker and official Movember ambassador bared all as the issues cover star.
"AIDS is such a devastating disease for so many people around the world and I was honored to get this opportunity to try and do my part to help raise awareness of the disease and ultimately save lives. I know I'm going to get some stick from the lads at Bedford but it's all good fun and the whole campaign has a very serious message which needs promoting."
Like Cohen's wife, Sacha's is "very supportive" of his showing off in a gay magazine.
Last year, Harding was voted 'Britain's manliest man' after winning a nationwide competition organised by leading men's grooming brand The Bluebeards Revenge.
You'll want to check out some of the images he's done for Bluebeards, AFTER THE JUMP…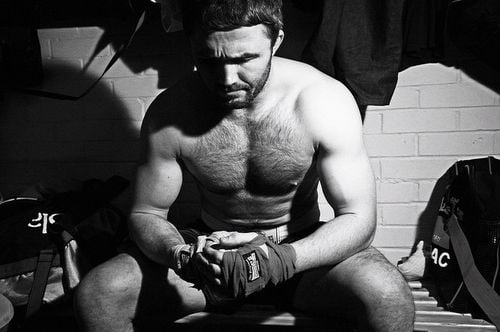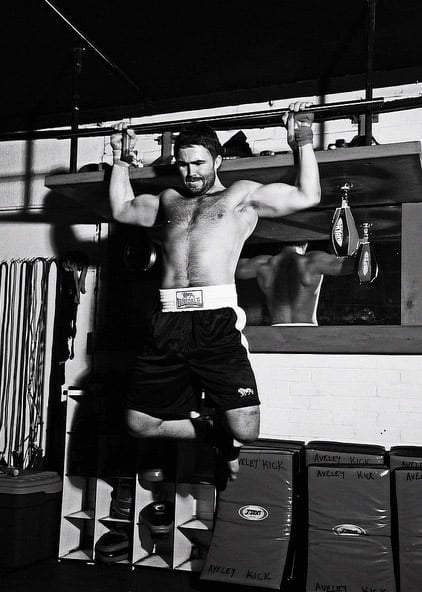 More here.