Audiences at a screening for director Brett Ratner's new film Tower Heist were reportedly "stunned" on Friday night when Ratner used an anti-gay slur during a question and answer session with the audience, The Wrap reports: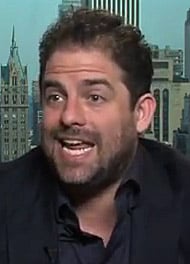 The exchange went like this, according to a video of the event that was posted on the internet but later removed:
Q: So you get this entire group of actors together — what was rehearsal like?
A: Rehearsal? What's that? Rehearsal's for fags. Rehearsal. Not much. A lot of prep, preparation, complex action sequences, visual effects. Storyboards, animatics. The process was I made the actors stick to the script. And they wanted to, because the script was great.
Ratner has now written a statement of apology to The Wrap:
"I apologize for any offense my remarks caused. It was a dumb way of expressing myself. Everyone who knows me knows that I don't have a prejudiced bone in my body. But as a storyteller I should have been much more thoughtful about the power of language and my choice of words."
GLAAD tweeted that they are going to be demanding action from Universal and The Academy (Ratner is a producer on the Oscars).
UPDATE: Later, GLAAD wrote, "This apology is a good start, but we're working with Ratner's people for more action, to clearly send a message to Hollywood that the anti-gay slurs used by bullies and bigots have no place in the world of entertainment, or anywhere else."