HuffPo asks readers, "who's got the tranny look?"

60 companies file brief opposing DOMA: "Participants included Microsoft, Google, Aetna, Nike, Levi Strauss, Starbucks, CBS and Time Warner Cable. The brief was also signed by several trade organizations and the city governments of Boston, New York and Cambridge, Mass."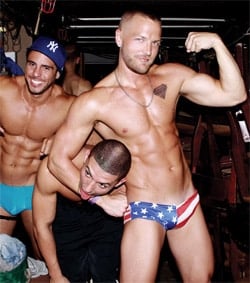 Former Big Brother contestant Will Wikle has taken up go-go dancing.

Lindsay Lohan spends less than 5 hours in jail.

Sexual harassment pervades grades 7 to 12: "In the survey, students were asked to identify what had the worst effect on them. For boys, it was being called gay — 'Everyone was saying I was gay, and I felt the need to have to run away and hide,'a ninth-grader said. For girls, the leading problem was having someone make 'unwelcome sexual comments, jokes or gestures to or about you.'"

Wake up: drink coffee then take a nap.

New York man to serve 18 months for hate crime in Provincetown on July 31: "The incident in Provincetown occurred just after midnight when two gay men were walking along Pleasant Street, and a car passed them headed in the wrong direction on the one-way street, court records show. One of the two men told the driver that the car was headed in the wrong direction, and that comment led to the car stopping and the two occupants getting out. A fight ensued, and a beer bottle was broken over one of the victim's heads."

VIDEO: Streaker at MTV EMAs.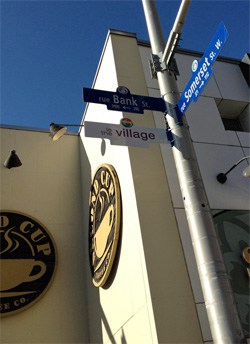 City of Ottawa endorses gay 'Village'.

Modesto City School Board candidate and self-proclaimed ultra-conservative activist Mylinda Mason says gays, liberals vandalized her signs with "homophobe", "she hates gays" tags. "Mason says she does not hate gays, her son is gay, but she believes the discussion is best left up to parents to have with their children. The incumbent and the gay and lesbian center in Modesto did not want to comment."

VIDEO: Leonardo DiCaprio visits Good Morning America to talk about J Edgar.

New laser procedure will allow people to change eye color.

NPR on the fight for LGBT anti-discrimination lws in Holland, Michigan: "On Wednesday nights, Pastor Bill Freeman turns the podium of the city council meeting into a pulpit. He wants Holland to adopt local laws that would protect people from getting fired or kicked out of their homes because they are gay, bisexual or transgender. Federal and Michigan laws protect residents from discrimination in housing and employment, but not based on a person's sexuality or gender identity, and Holland's city council rejected modifying the local anti-discrimination law with those specifications. Freeman, married and a father of two, has appeared before the council several times since, urging the council to revisit that decision."

Court: Chile won't recognize same-sex marriages established in Argentina.

Male model fix: Noah Ballou.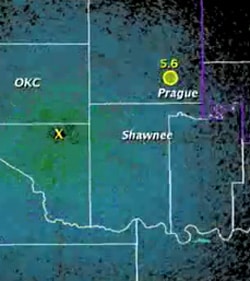 Massive bug, bird flight seen on weather radar after Oklahoma earthquake.

Nathan Lane and Cheyenne Jackson to hit the small screen together: "The single-camera comedy, which Oscar nominee McGrath (Bullets Over Broadway) wrote and will direct, centers on Jasper (Lane), an unlucky actor whose Broadway aspirations must be put on hold when his father's health takes a turn for worse, forcing him to return to his Texas hometown."

Bond 23 Skyfall starts shooting.

Gay candidate Daryl Justin Finizio runs for mayor of New London, Connecticut: "His opponents have labeled him an opportunist who moved to town to run for mayor. Finizio bluntly counters that he lives in New London because it is where his partner, Todd Ledbetter, is from. The two were joined in a civil union on July 4, 2008, and at first lived in Waterford. Finizio said they both always loved New London's diversity and finally bought a house on Ocean Avenue in June 2010, before the charter revision commission even began its work."