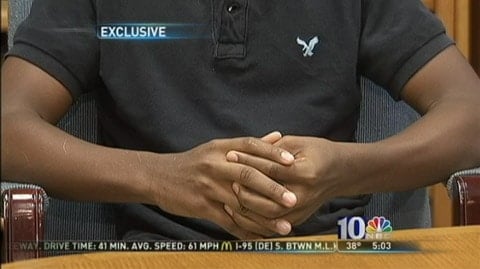 The tipster who sent in this clip asks, "Am I deluded or is it 1985 and I didn't know it?"
Watch, AFTER THE JUMP…
NBC Philadelphia reports on The Milton Hershey School's denial of admission:
The private boarding school doesn't deny that they rejected the boy's admission because of concerns for the health and safety of fellow students. They even petitioned to have the court review the case, they said.
Milton Hershey School released a statement Wednesday saying in part that "in order to protect our children in this unique environment, we cannot accommodate the needs of students with chronic communicable diseases that pose a direct threat to the health and safety of others."
(thanks, kevin)
View more videos at: http://nbcphiladelphia.com.