The Philippines Lesbian, Gay, Bisexual, and Transgender advocacy group called for the resignation of Health Secretary Enrique Ona following remarks he made at an AIDS conference suggesting that health care workers survey homes with gay children and advise parents of potentially risky behavior, the AP reports: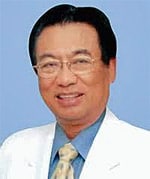 Health Secretary Enrique Ona said that "parents should rein in their homosexual children and get them tested." He made the remark in a speech at Friday's conference while discussing options for voluntary testing for young people who are most at risk of HIV/AIDS…Government spokeswoman Abigail Valte said "we do not support any discrimination" but did not comment on the resignation call.
Said Marlon Lacsamana, the founder of the Philippines LGBT Hate Crime Watch, a human rights watchdog: "We want Ona ousted. Bigots do not deserve high government posts, and more so he should not serve as a chair of PNAC if we do not want his unscientific biases to taint the good work of our unsung AIDS preventions heroes nationwide. We're wasting our hard-earned taxpayers' money on homophobes as he is undoing decades of evidence-based prevention practices that aim to encourage homosexuals and transgenders to voluntarily seek testing, counseling, and treatment. Ona's words will drive LGBTs away from HIV programs and make us so vulnerable to infections."